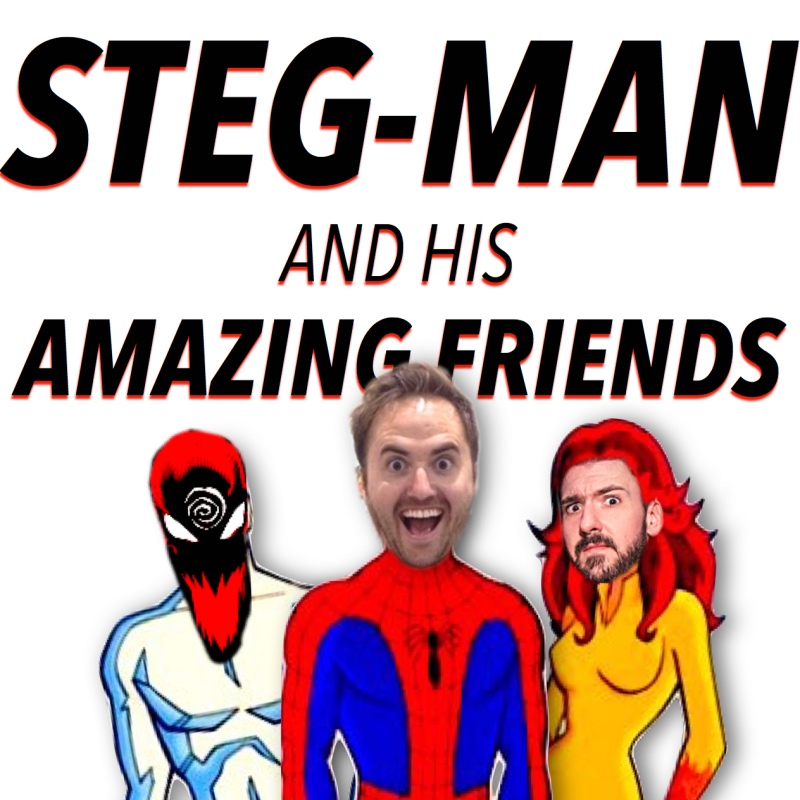 This week on Steg-Man and His Amazing Friends:
-THE SHOW IS BACK TO NORMAL!
-Donny Cates returns, as well.
-Ryan and Donny discuss the second of three chapters from the premiere issue of their blockbuster series, Absolute Carnage.
Send us your questions or thoughts on the show at stegmanandfriends@gmail.com
Follow us on Twitter and Instagram @StegmanShow.
Leave us a review on Apple Podcasts and we'll read it on the show.
Find all of our episodes at stegmanandfriends.com!
Thanks for listening, folks.