Episodes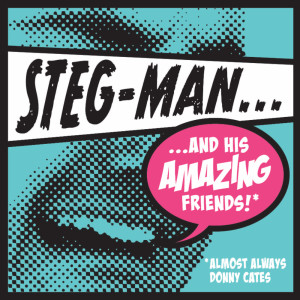 Monday Jan 03, 2022
Monday Jan 03, 2022
This week on Steg-Man and His Amazing Friends:
-The one and only TODD MCFARLANE finally joins Ryan and Donny for an enlightening conversation on all things comic books and creation. 'Nuff said.
-This episode is an excerpt from a stream series happening on our YouTube! Hit the links below and check out KLCPress.com for more!
Check out our YouTube: https://www.youtube.com/channel/UCyleY-aRGG6Mm_LllzK8rCA/
Send us your questions or thoughts on the show at stegmanandfriends@gmail.com
Follow us on Twitter and Instagram @StegmanShow.
Leave us a review on Apple Podcasts and we'll read it on the show.
Find more "great" "podcasts" at SheridanAndSmith.com!
Thanks for listening, folks.