Episodes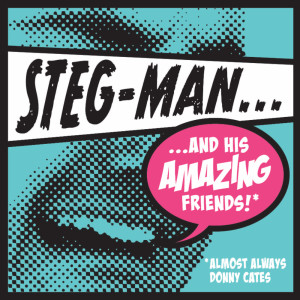 Wednesday May 26, 2021
Wednesday May 26, 2021
This week on Steg-Man and His Amazing Friends:
-Lacking a guest for the show, Griffin and Ethan decide to dig deep into the psyche of Ryan Stegman the only way they know how: by forcing him to take several ridiculous Buzzfeed quizzes.
-It's a feature length lean back of an episode this week, folks!
Check out our YouTube: https://www.youtube.com/channel/UCyleY-aRGG6Mm_LllzK8rCA/
Send us your questions or thoughts on the show at stegmanandfriends@gmail.com
Follow us on Twitter and Instagram @StegmanShow.
Leave us a review on Apple Podcasts and we'll read it on the show.
Find more "great" "podcasts" at SheridanAndSmith.com!
Thanks for listening, folks.