Episodes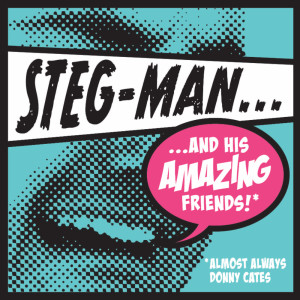 Friday Apr 16, 2021
Friday Apr 16, 2021
BECAUSE YOU DEMANDED IT!
It's the first installment of a new mini-series, KENNY PORTER'S QUARTERLY* REPORTERLY!
Kenny joins the Supple Boiz to chat about his upcoming OGN, Fearless, discusses his current reads, and takes YOUR Twitter questions!
*"quarterly"
Check out our YouTube: https://www.youtube.com/channel/UCyleY-aRGG6Mm_LllzK8rCA/
Send us your questions or thoughts on the show at stegmanandfriends@gmail.com
Follow us on Twitter and Instagram @StegmanShow.
Leave us a review on Apple Podcasts and we'll read it on the show.
Find more "great" "podcasts" at SheridanAndSmith.com!