Episodes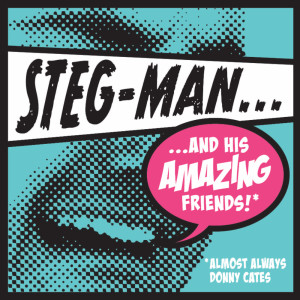 Saturday Feb 06, 2021
Saturday Feb 06, 2021
This week on Steg-Man and His Amazing Friends:
-Out of sheer desperation, Chip Zdarsky is back this week.
-Ryan, Chip, and The Supple Boiz chat about some of Chip's upcoming work, I guess, and Pop Culture News. Good stuff!
Check out our YouTube: https://www.youtube.com/channel/UCyleY-aRGG6Mm_LllzK8rCA/
Send us your questions or thoughts on the show at stegmanandfriends@gmail.com
Follow us on Twitter and Instagram @StegmanShow.
Leave us a review on Apple Podcasts and we'll read it on the show.
Find more "great" "podcasts" at SheridanAndSmith.com!
Thanks for listening, folks.