Episodes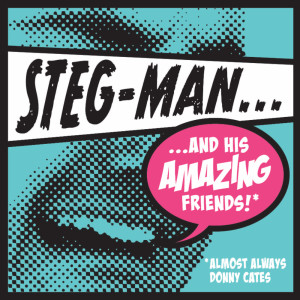 Tuesday Sep 21, 2021
Tuesday Sep 21, 2021
This week on Steg-Man and His Amazing Friends:
-Matthew Rosenberg returns to talk about his upcoming Image project What's the Furthest Place from Here, working with members of the Wu-Tang Clan, and more!
-This episode is an excerpt from a new weekly stream series happening on our YouTube! Hit the links below and check out KLCPress.Substack.com for more!
Check out our YouTube: https://www.youtube.com/channel/UCyleY-aRGG6Mm_LllzK8rCA/
Send us your questions or thoughts on the show at stegmanandfriends@gmail.com
Follow us on Twitter and Instagram @StegmanShow.
Leave us a review on Apple Podcasts and we'll read it on the show.
Find more "great" "podcasts" at SheridanAndSmith.com!
Thanks for listening, folks.