Episodes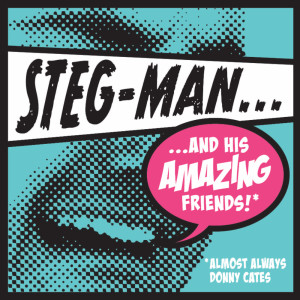 Thursday Apr 29, 2021
Thursday Apr 29, 2021
This week on Steg-Man and His Amazing Friends:
-Ryan's former collaborator and comics extraordinaire Christopher Yost finally joins the show!
-Ryan, Chris, and the Supples discuss Scarlet Spider (2011), as well as Yost's winding career path and more recent film and television work (Thor: Ragnarok!!!!! The Mandalorian!!!!).
Check out our YouTube: https://www.youtube.com/channel/UCyleY-aRGG6Mm_LllzK8rCA/
Send us your questions or thoughts on the show at stegmanandfriends@gmail.com
Follow us on Twitter and Instagram @StegmanShow.
Leave us a review on Apple Podcasts and we'll read it on the show.
Find more "great" "podcasts" at SheridanAndSmith.com!
Thanks for listening, folks.